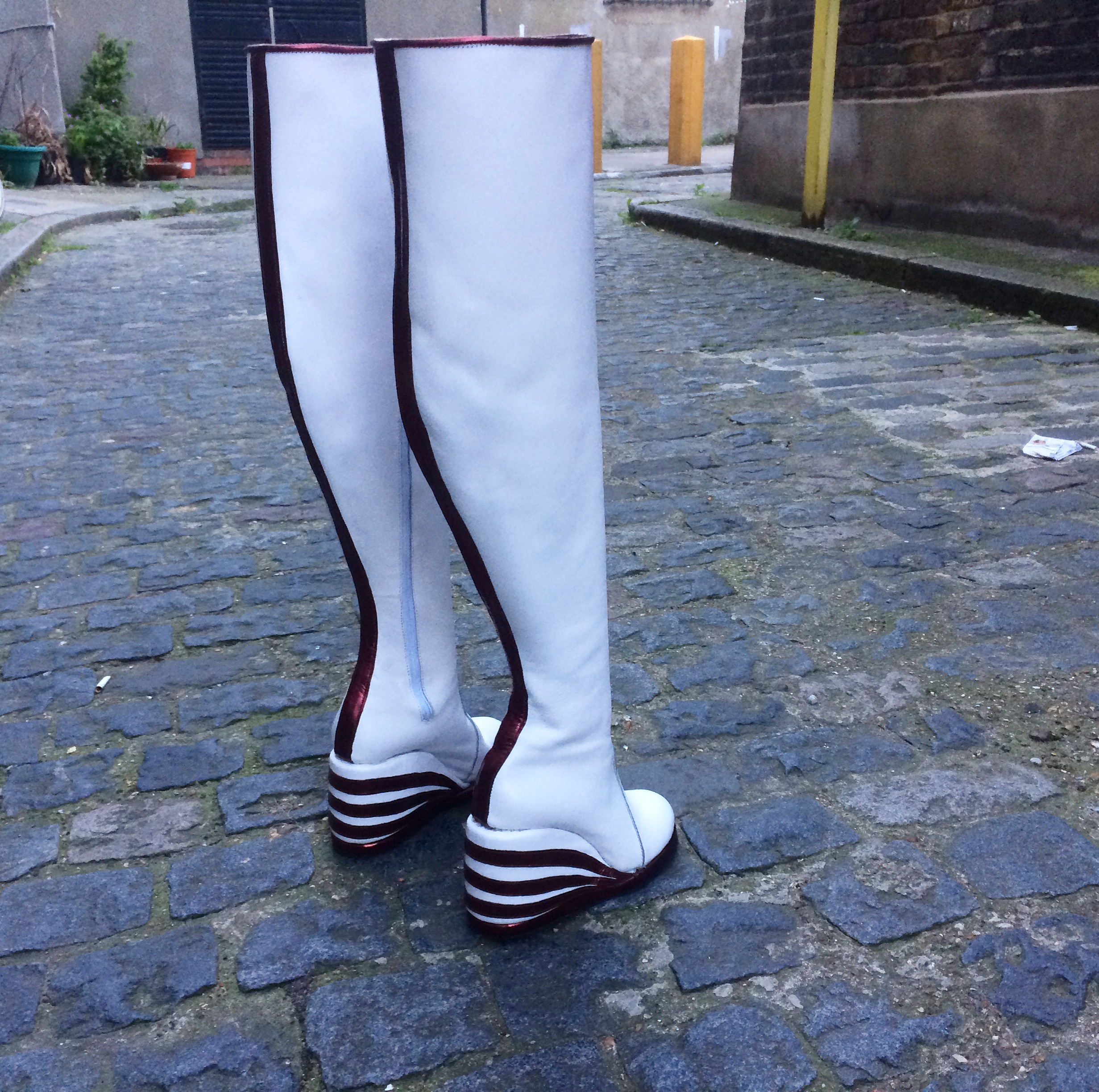 Bespoke Boot Course
Finding a perfect boot is difficult, so lets stop wasting out time in the shops and learn to get all those measurements for a perfect fit. This 10-12 day course/12-14 for the Thigh boot will teach you everything to know to make the boot of your dreams.
The 10-12 day Traditional bespoke Boot Course is one of our most popular courses we offer.
It takes slightly longer then the bespoke shoe course due to a boots design. You will design and learn the traditional techniques of making your own boot — chelsea boot, side zip biker boot, a derby hiking boot... it is all possible!
Please note: if you are looking to make a boot knee high or above please specify when booking. It will require an extra 1-2 days for fitting and measurement alterations.
PROCESS
Day One
Measuring feet

selecting correct last and altering if necessary for fit

Taping and Designing 3d shoe on last

In-depth 2D upper and lining Pattern making
Day Two
Finishing up pattern making

Clicking and closing upper and lining (mock up)
Day Three
Finishing closing of mock up upper and lining

Cutting midsole

Soak and moulding midsole
Day Four
Hand Lasting Mock up (demo)

Altering patterns if needed
Day Five
Clicking final upper and lining leather
Day Six:
Continue clicking and closing final upper
Day seven
• final closing of upper and lining

• Prepping mid sole for lasting
Day Eight
Hand Lasting Lining and upper to midsole

Shanking and corking
Day Ten
Attaching Randing to mid sole

sole pattern making

cutting and attaching sole bend with sole press
Day Eleven
Cutting and laying heel stack.

Attaching and Nailing Heel to sole

Trimming sole and heel with industrial sanding machine and glass
Day Twelve
bees wax iron glazing sole and heel

Sock pattern making and attaching

final touches, polishing

Course Q&A
ANY QUESTIONS?
INFO@THEPARACHUTECOLLECTIVE.CO.UK
07450289549
Duration
10-12 days, 11AM-5PM, Mon - Fri
Location
27b Belfast Road, London N16 6UN
Materials
Included