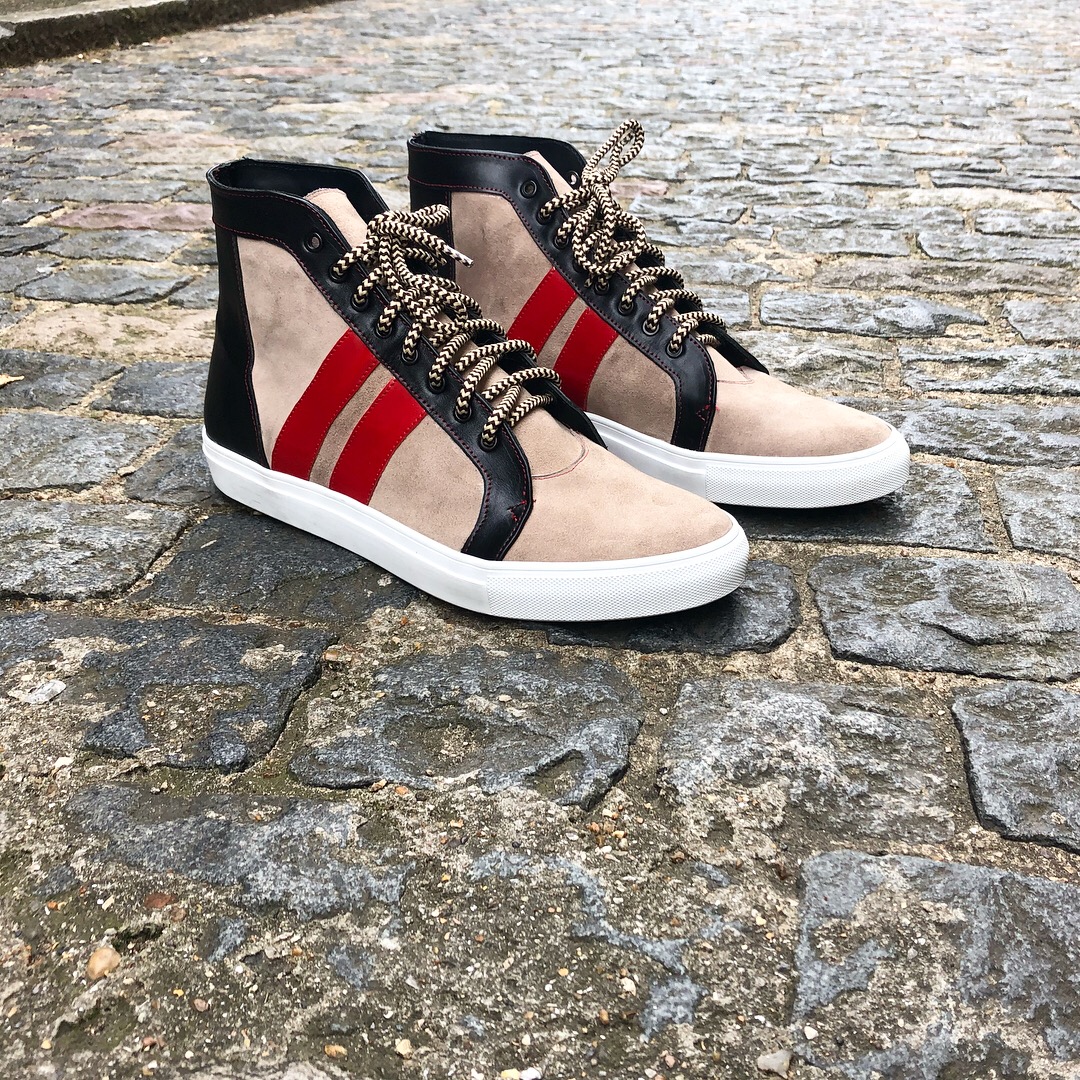 Sneaker Class
Get Creative with your own Handmade Sneaker, puffy tongue? skateboard design? Classic Hightop? lets make it happen! (please note i will need a 3-4 week prior booking to get the correct soles/lasts in for this course)
For all those who have always dreamed of designing their or sneaker/runner 8 day bespoke Sneaker course is a perfect start to a live long obsession.
Making any style from Skateboard shoes to basketball prototypes. With the option of glued Micro foam soling or vulcanised cup-sole.
PROCESS
Day One:
Measuring feet

Selecting correct last and altering if necessary for fit

Taping and Designing 3d shoe on last

In-depth 2D upper and lining Pattern making
Day Two:
Finishing up pattern making

Midsole pattern making

Clicking and closing upper and lining (mock up)
Day Three:
Finishing closing of mock up upper and lining

Cutting midsole

Soak and moulding midsole
Day Four:
Hand Lasting Mock up (demo)

Altering patterns if needed
Day Five:
Clicking final upper and lining leather

closing upper with from selection of leather provided
Day Six:
continue closing final upper, prep for lasting
Day seven:
Hand lasting lining and upper

Corking and Shanking midsole

Hand sanding feather edge
Day Eight:
Attaching Cup-sole

Creating micro soling unit and attaching.
ANY QUESTIONS?
INFO@THEPARACHUTECOLLECTIVE.CO.UK
07450289549
Duration
8 days, 11am-5pm, Mon - Fri
These days do not need to be consecutive. We can work to your schedule. Please get in touch to discuss.
Location
27b Belfast Road, London N16 6UN
Materials
Materials include, you may bring any of your own if there is something you want to try out. Shoes will be posted to a Northampton factory to be vulcanised and posted back to you.